Terms & Conditions with marvelbet
The Terms and Conditions are set and operated to provide users with up-to-date information about the rules of conduct on our Website and App. If you do not agree with any of these points, we recommend that you do not use our services.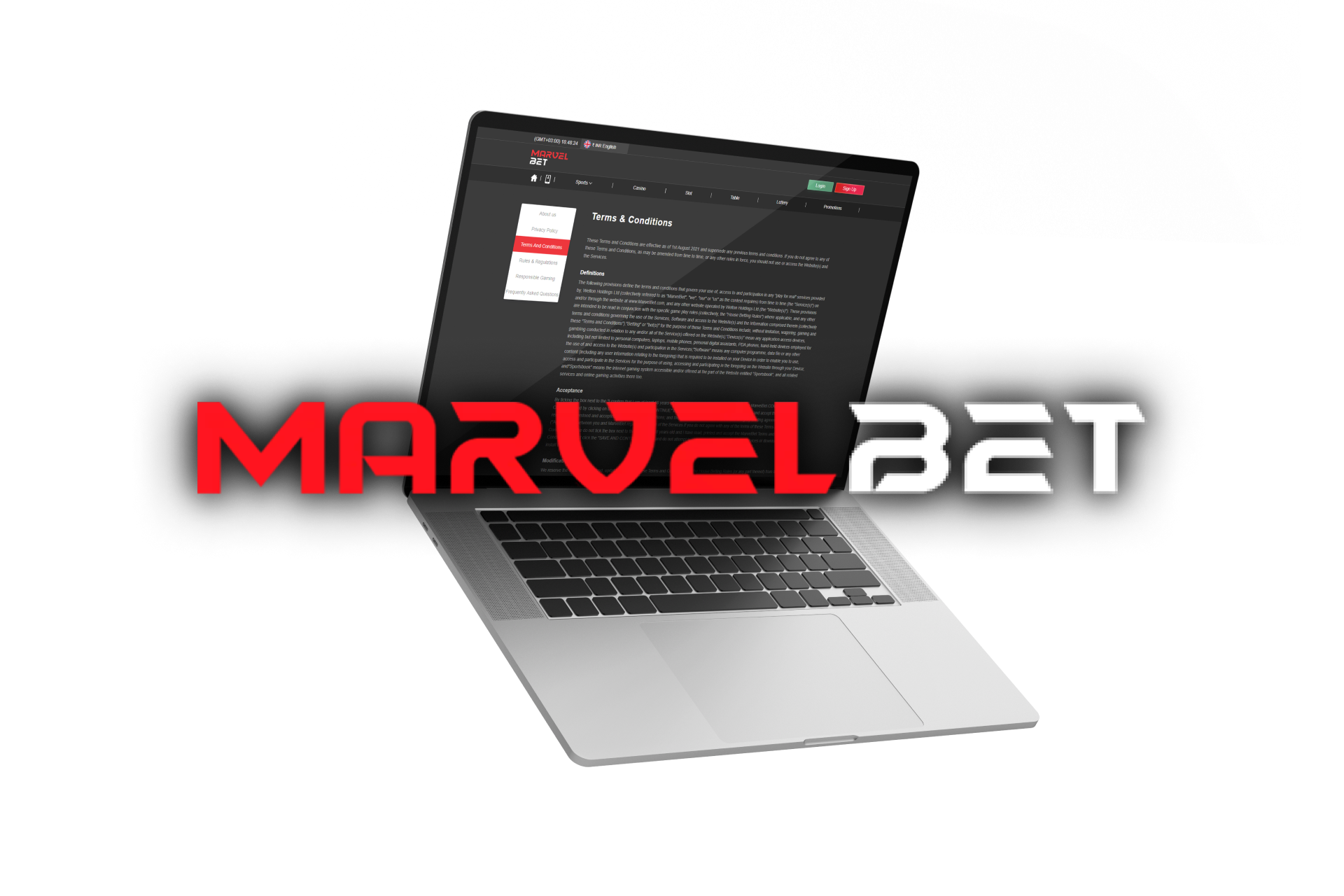 General information
This section will attempt to provide you with the basic terms and conditions which govern your use of the services of our company. Such rules include:
You should tick the box and confirm the fact that you are at least 18 years old during the account registration phase. This will allow you access to all the functions of the platform;
By proceeding to use our service you confirm that you have read and agree to all necessary terms and conditions;
We inform you that all terms and conditions constitute a legal agreement;
It is a condition of use of our service that access to the platform and its services to commit illegal activities or those that violate other rules established by our company is prohibited;
The use of our website and mobile application is prohibited to incompetent persons or persons with limited legal capacity, persons acting under another person's name or account, and those who are medically prohibited from doing so (compulsivity, hyperexcitability, aggression, etc.);
Before you start betting on sports and casino games, you should understand all the risks of monetary expenditure;
You undertake to use only personal funds, which have not been obtained by criminal means;
The main purpose of your time on the platform is to have fun and not to use it for personal purposes, such as money laundering;
As a marvelbet user you agree not to solicit or otherwise criminalize any money or other information from other players;
Furthermore, you also agree not to attempt to prevent the operation of the system by various malware and viruses.
These and some other rules will enable you to use all of our features without any hindrance. We are committed to providing you with comfort and security and we are counting on your honesty and responsiveness!