Marvelbet: Responsible Gaming
Our company is committed to keeping players safe from any kind of negative influence. And gambling addiction is one of them. A responsible approach to gambling has always been and remains the primary concern of every player. And we, in turn, will try to help with this. Our responsible gambling policy aims to minimize the effects of addiction on the individual, prevent this kind of problem, treat it and avoid the side effects. That's why we have a set of rules and conditions that need to be followed.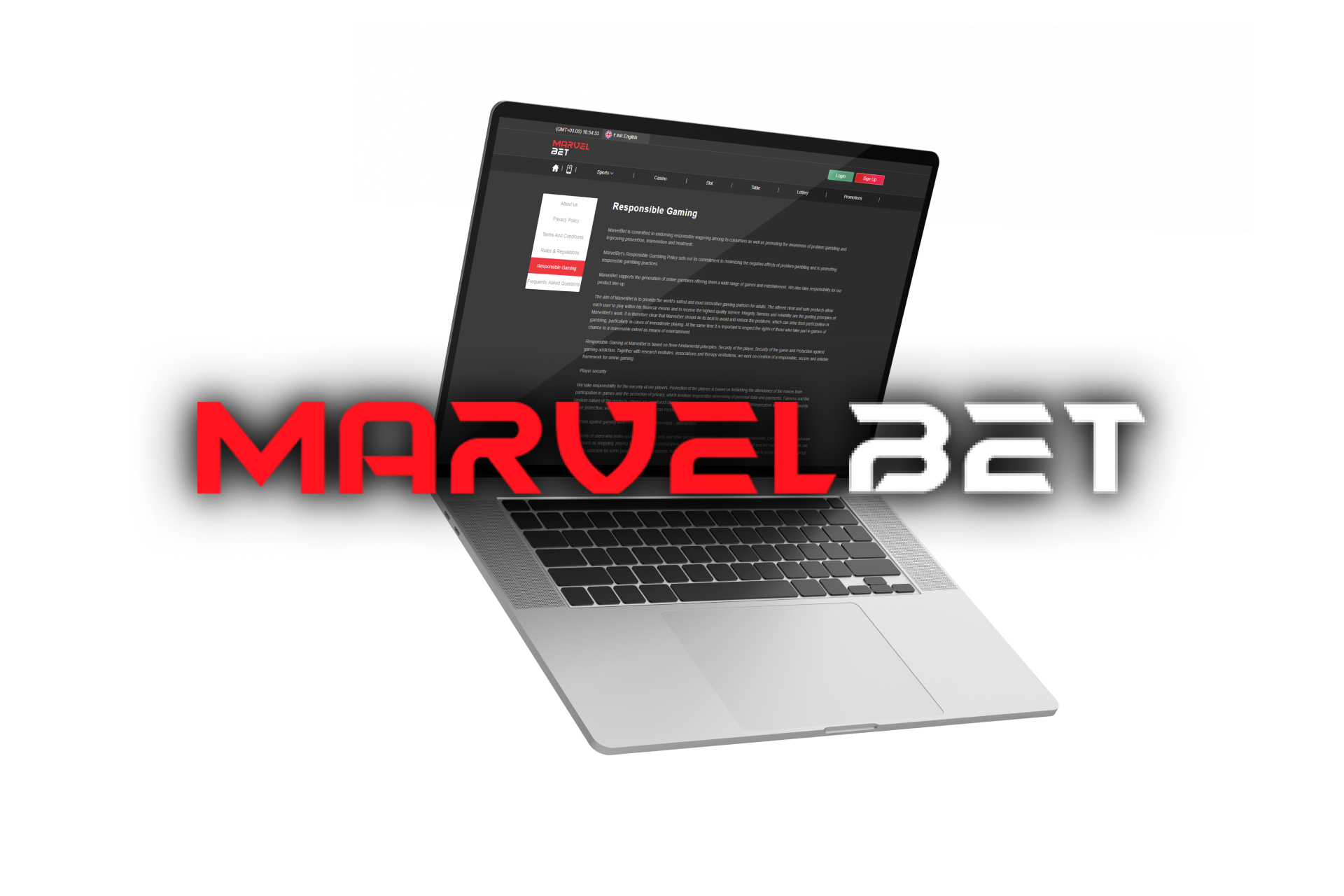 General Terms and Conditions of Responsible Gaming on marvelbet
Speaking of responsible gambling, it is worth mentioning that this has to be a two-pronged effort. With this in mind, we offer you a number of terms and conditions to help you avoid a number of problems:
The main principle of the policy is to protect minors from the influence of gambling and to protect players' personal data;
Play for fun only, not to make money;
Do not gamble while under the influence of stress, over-activity, excitement, alcohol, drugs, or other intoxication;
If you identify symptoms of addiction, try to minimize your interaction with the platform;
Don't be afraid to seek help from organizations that provide professional help and support to deal with such negative influences;
Remember that in this matter you are personally responsible for deciding whether to take part in gambling and how much money to spend on it;
Remember that we do not allow anyone under 18 to access the platform, so please try to limit your family members' access to the website and mobile app on your device;
Never gamble with money you have borrowed. Manage your finances properly!
These simple tips will help you minimize the negative effects of gambling on both you and your surroundings. However, remember that we are always there for you if you are in trouble!